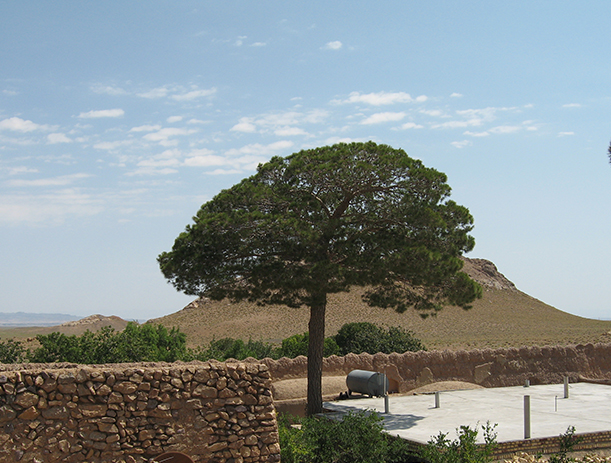 Welcome to Mazrachoo ecolodge.
This over 300 years old ecolodge belongs to Safavid period and is situated in Banifatemi Hosseinabad Farm in "Laay Siah" Region. The constructed castle with mudbrick, brick and thatch in the mountains not far from the main road of Isfahan-Naein, 20 km from the city of Naein and near the village of Foudaz.
The local dialect of the people of the region and the villages around it has its origins in ancient Persian language before the emergence of Islam. According to the local dialect, "mazra" means "mazra'eh" (farm) and the suffix "choo" indicates "koochak" (small).
The main activities of the farmland residents are farming, breeding animals, and carpet weaving. (the quality carpet of Naein is a heritage that has so far been preserved).
We are honored to be your host in this ecolodge. During the time you stay in the castle, we will welcome you with the products of the villagers residing in the castle, and at the end, you will have a great deal of lean experience and we will be waiting for you in the coming trips.